Rent a Wedding Dome for the ultimate occasion 
For most of us, our wedding is one of the most important and memorable occasions we experience during our lifetime and is an event we will cherish and remember always. It is the fulfillment of our dreams,  something eternally special and wonderful and therefore we want every detail to be absolutely perfect.  Whether this special event is held indoors or out, a wedding dome provides the perfect atmosphere for this special occasion. Domes are simply special. They create a sacred space and are symbolic of perfection, eternity, and the heavens. A dome lifts our mind and spirits and provides the ideal environment to host a wedding and/or wedding party. Our wedding domes can be erected virtually anywhere, on the beach, in the desert, or next to a building (and can be connected to an outside building by a spherical tunnel). Our team of experts are experienced at helping to host events of all sorts and are able to help you in planning the perfect wedding. 
Polidomes middle east
We specialize in organizing multimedia events in geodesic domes structures.
We are a skilled, professional and international team providing the highest level of service, reliability, and integrity. As we know that functionality, ergonomics and economy are invaluable in marquee design, we craft each product with the needs of our clients in mind.
Turnkey solutions
Polidomes expertise offer turnkey solutions that insure the success of your event by providing all the necessary elements that you may require
Tents recommended for Trade Shows & Exhibitions
Event domes
We are expert exhibition tent suppliers and provide full service and support for every size and type project imaginable.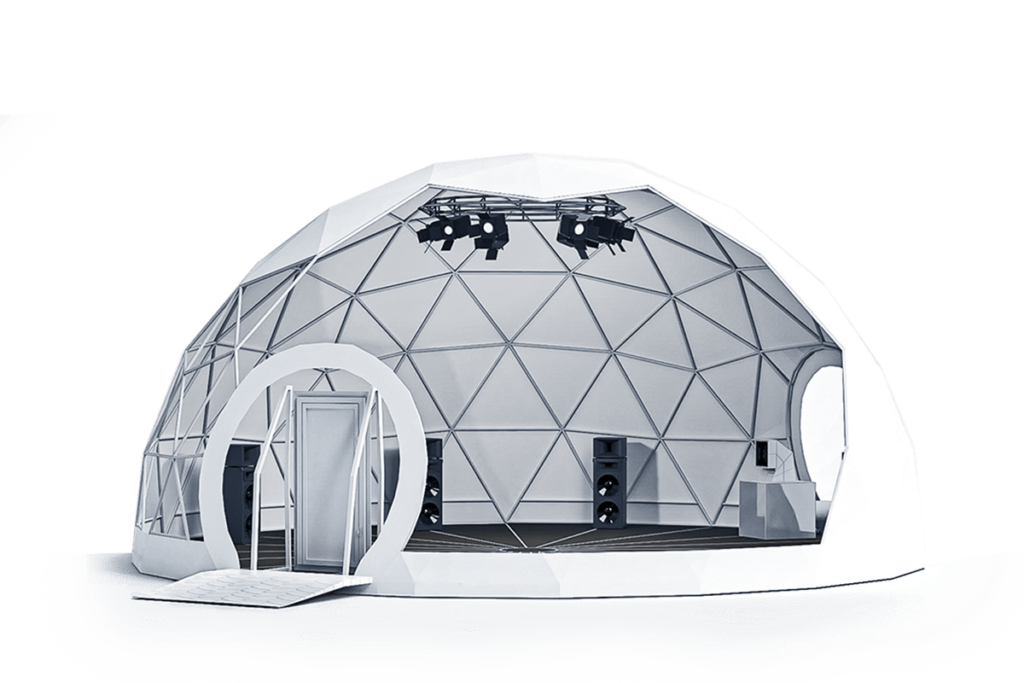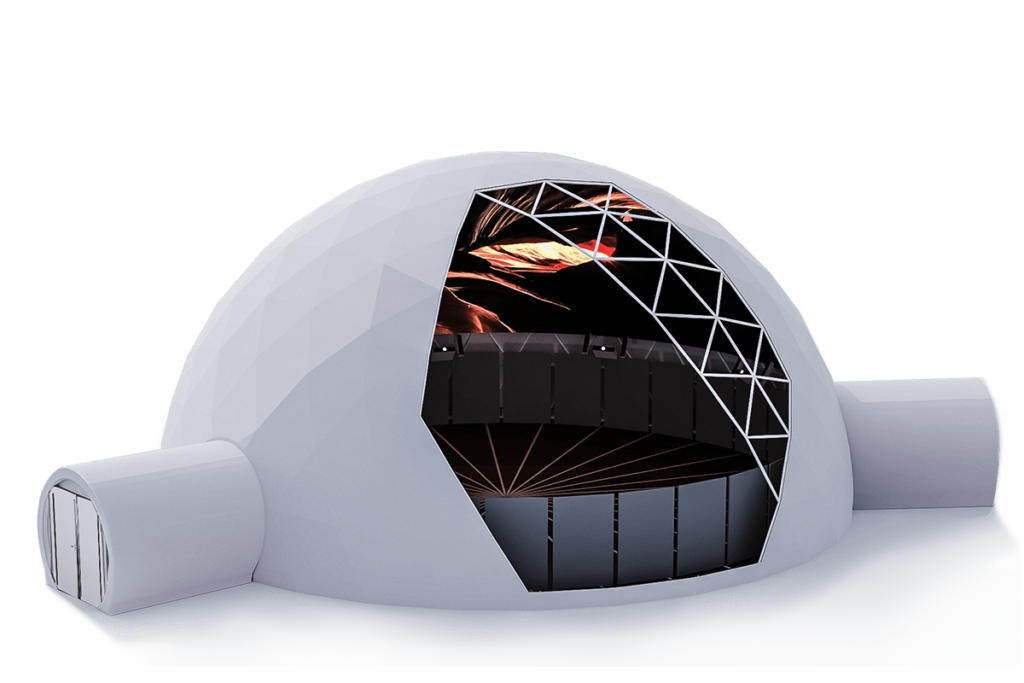 Projection domes
For those interested in something truly stupendous and impressive our 360° Projection domes deliver an unforgettable experience. Our projection mapping experts can help you deliver a powerful and totally captivating corporate, business or any other type message for your customers.
Arabic and English Customer Service
Our team of experts includes fluent Arabic representatives that are ready to serve you and meet all your needs. We offer full service, every step of the way, from project conception and design through manufacture, delivery, setup and ongoing support.