All-size, custom geodesic dome tents for events and much, more
Our wide selection of dome tents (5m – 15m+) are fully customizable. They are perfect for corporate, promotional and marketing events, music festivals, interactive multimedia events – as amphitheaters, for weddings, etc. The tent covers come fully opaque, partly or fully transparent, or with your own personal branding. Tunnels can easily be added to connect clusters of domes to form a mini-village. Doors, windows, skylights and openings of all sizes can be custom installed to fit the project goal. Regardless of the need – we have you covered.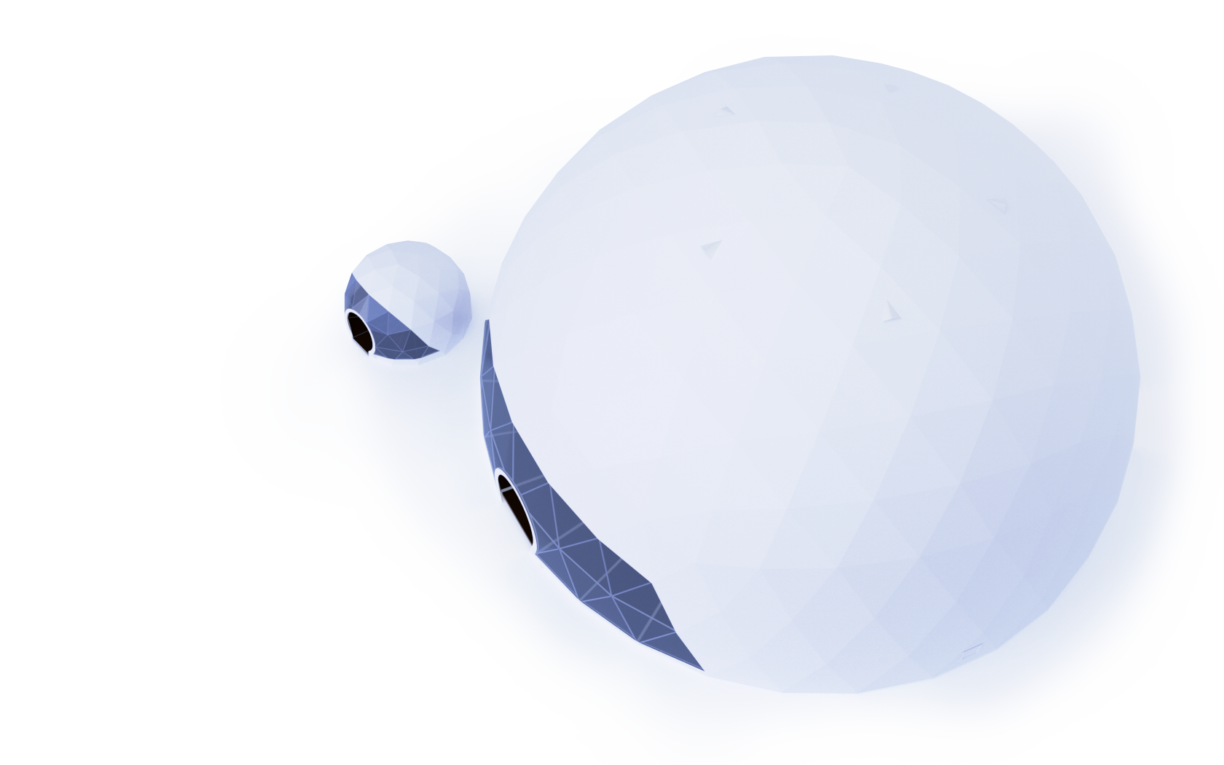 Basic Equipment
Floor system
The floor system is not mandatory, but highly recommended. The floor's steel construction framework is covered with plywood plates and an anti-slip layer. The framework's levelling system enables setting up the dome on rough terrain or normally inaccessible locations. The water ballast system provides a solid base for the entire structure.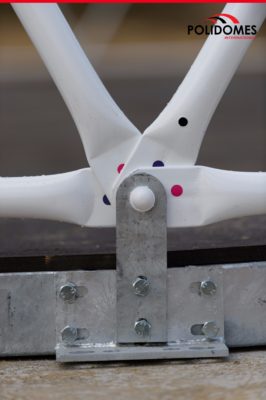 Interlocking system
Framework attaches firmly to the floor to form one element.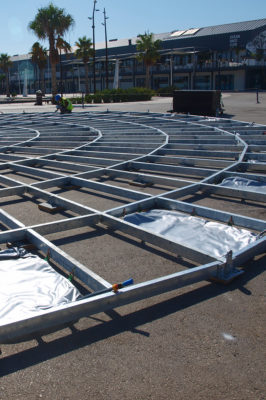 Water ballast
Ensures maximum safety in all weather conditions.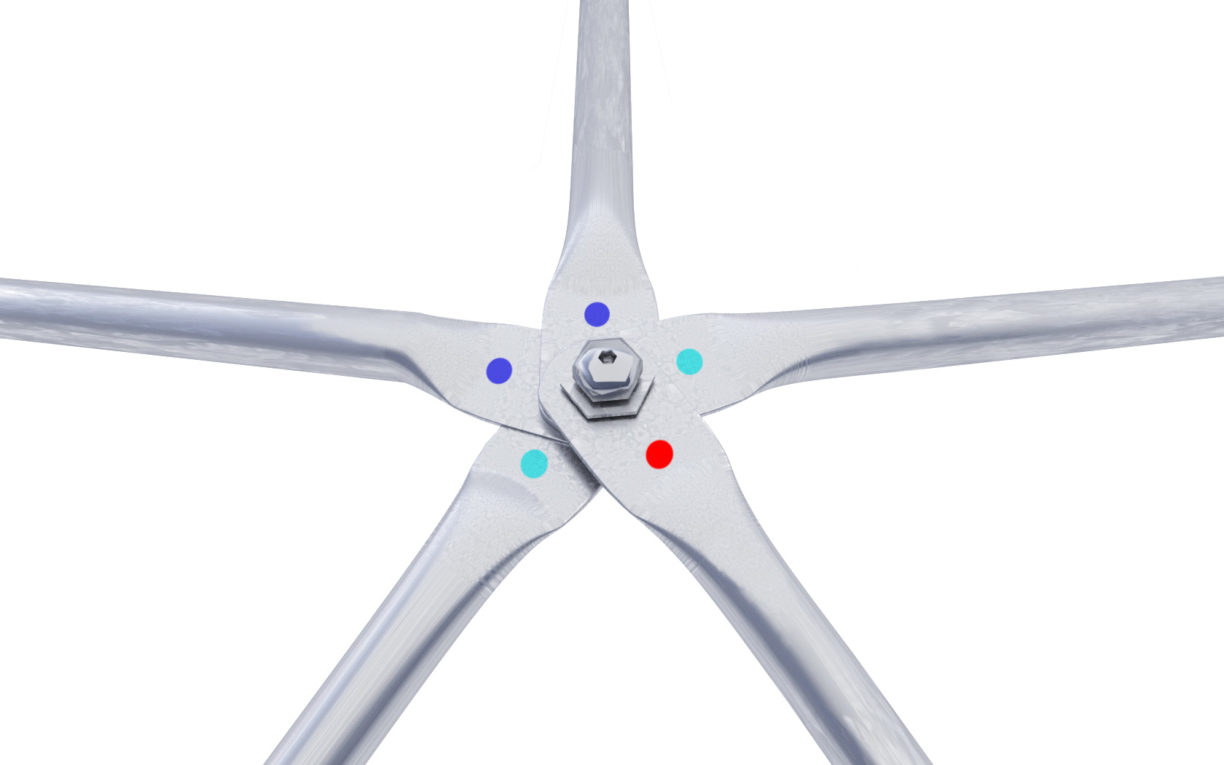 Galvanized steel struts
The struts are made of high quality galvanized steel. The steel pipes are first cut and crimped then galvanized inside and out, then painted.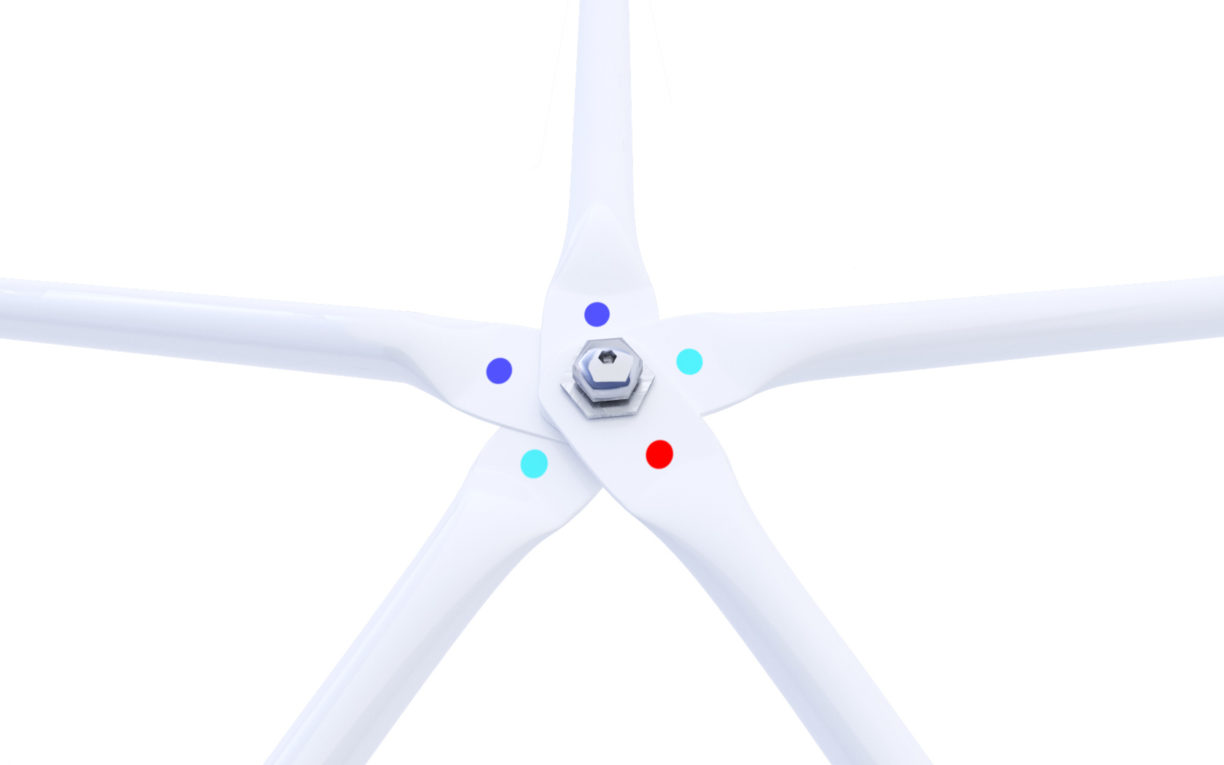 Paint colors
Steel parts can be painted any of the many colors available from the RAL palette (standard color is white).
Construction
Our engineers follow Buckminster Fuller's tried and proven method of geodesic architecture construction, whereby we can design and assemble structures 15m and more in diameter. The entire manufacturing and production process takes place in our own factory where every part is quality approved. The framework is made from galvanized and painted-steel struts. Covers are long-lasting, highest quality weather-resistant PVC.
PVC shell cover
Tent covers are made of high-quality weather-resistant PVC and built to last many years. The shell cover is one piece and custom designed to fit an individual dome, which results in a perfect fit and fast assembly time.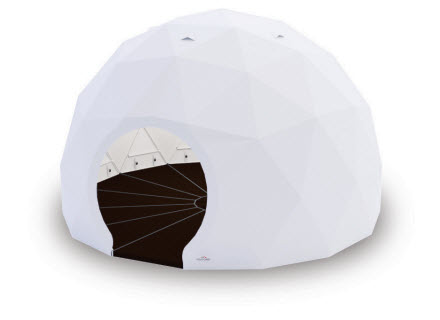 Completely Opaque
An opaque cover creates complete shading and blocks sunlight and 100% of UV radiation inside the tent.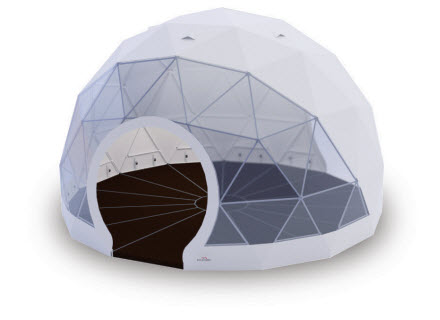 Transparent front
The transparent front provides partial shading, more sunlight and visibility of the inside of the tent from the outside.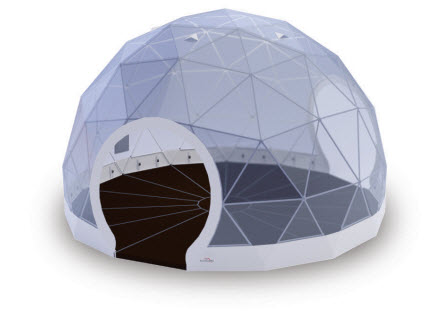 Fully transparent
Transparent domes are not available in the basic or premium option. Individual pricing, limited availability.
Additional Equipment
Our wide range of custom options and additional equipment and accessories opens endless possibilities with Polidomes constructions.
Entrances
Our standard circular entrance is perfect for large events. Each door is hoop-shaped to provide additional structural integrity. The door cover for each standard arched entrance is made of sturdy tarpaulin material with a zipper.
Doors
Polidomes recommends installation of single or double aluminum glass doors for domes that are to be heated or air conditioned.
Tunnel system
Polidomes arched tunnels enable a cluster of domes to be joined together to form a futuristic looking, mini-village. The size and length of the tunnels are adjusted to the specific need.
Climate control
POLIDOMES Geodomes have pre-installed vents which enables easy installation of a climate control system. The installed system is adapted to the size of the dome and the prevailing weather conditions and guarantees optimal interior temperature levels. We make certain our Geodomes offer the highest degree of comfort.
Temperature inside dome tents
Regardless of the climate, season or weather, you can still organize an exclusive event in a Geodome. Create a party venue or the event of your dreams in a dome complete with heating, air-conditioning and other accessories to ensure your guests' total comfort.
Lighting and sound equipment
POLIDOMES can deliver, install and operate audio-video, lighting and 360° immersive projection equipment. We have all the supplies you need to host a professional event including portable stages and heavy duty power supplies.
Event Planning and Preparation
If you need a helping hand, our event planning team are experts at making sure your event is a smooth flowing success from start to finish. Whether you want to organize a grand ball for your company employees or host a multi-media event for your customers, – we are available and happy to help you any way we can.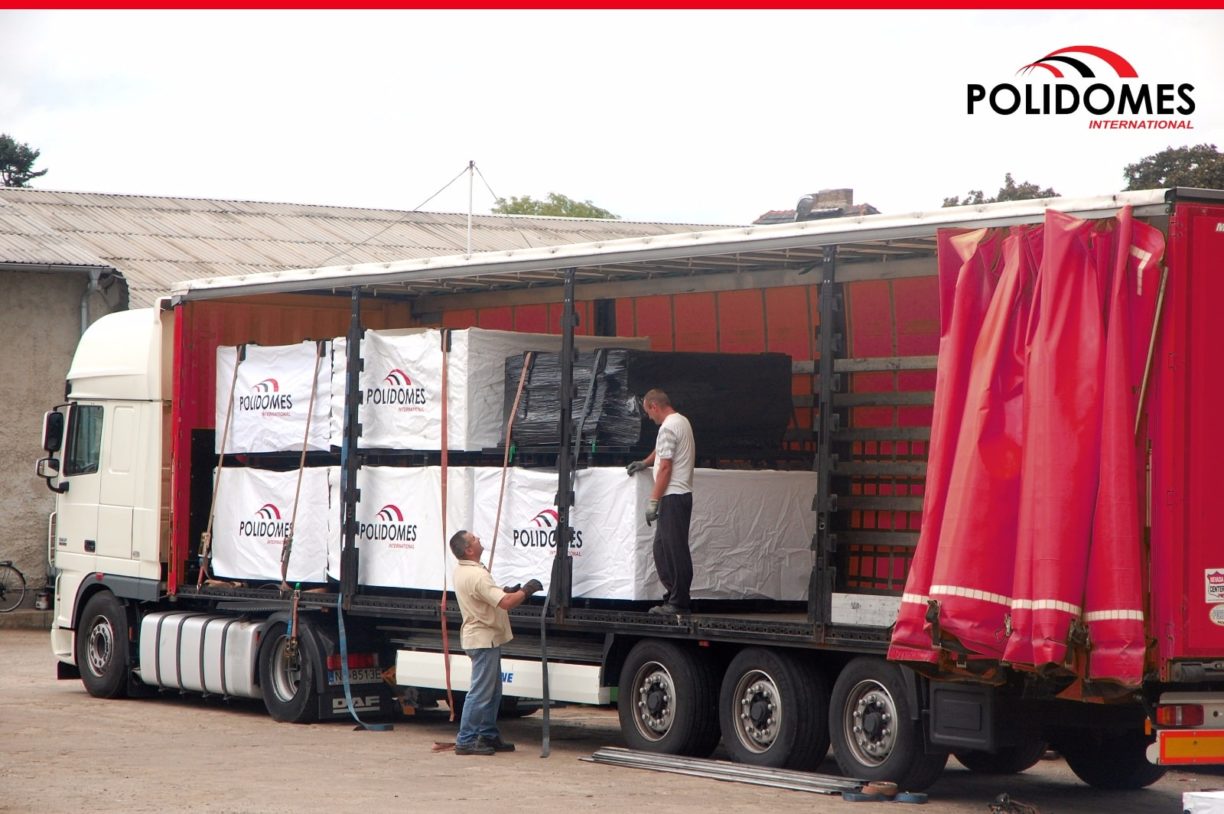 Transport
We deliver anywhere, worldwide and have helped install dome tents in more than 30 countries. We are experts at deliveries of all size structures – and make sure your tent arrives safely – anywhere.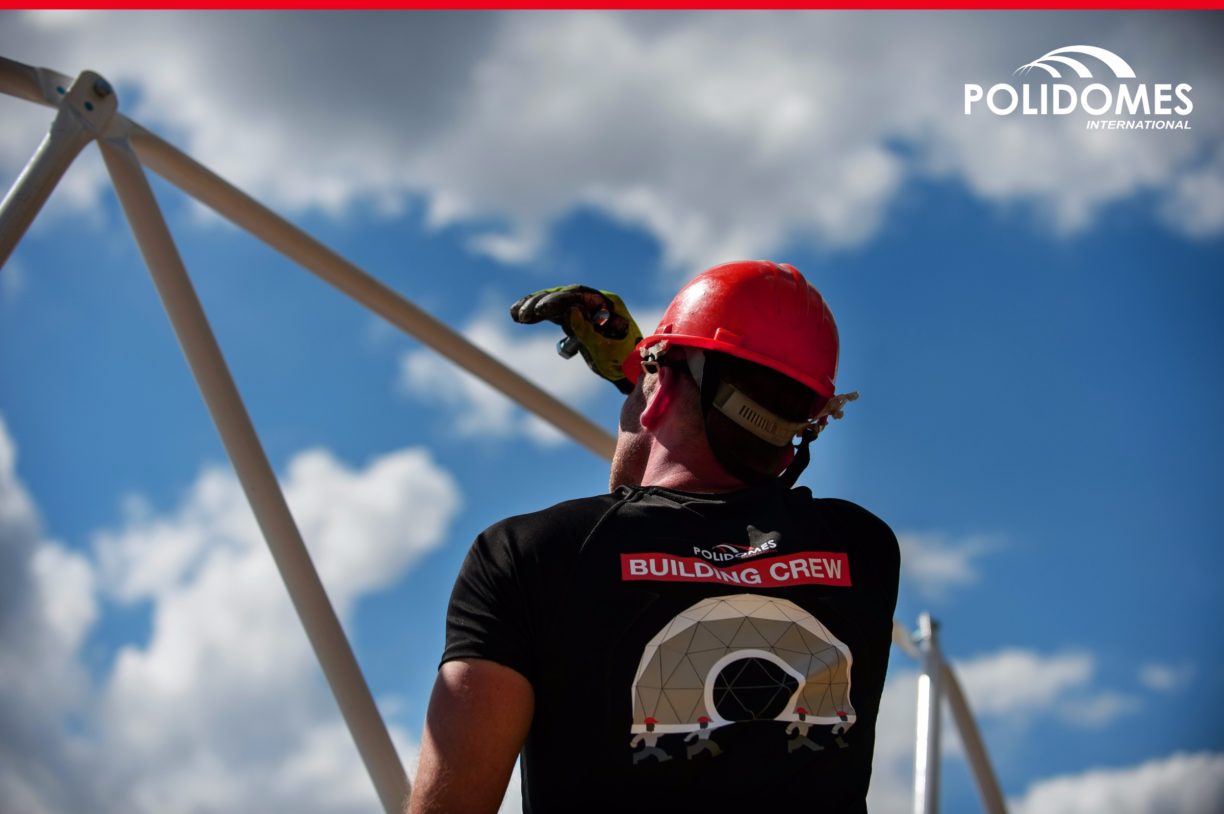 Assembly
Our professional assembly team will take care of setting up the perfect dome structure for you wherever you need it, so you can focus on what matters most.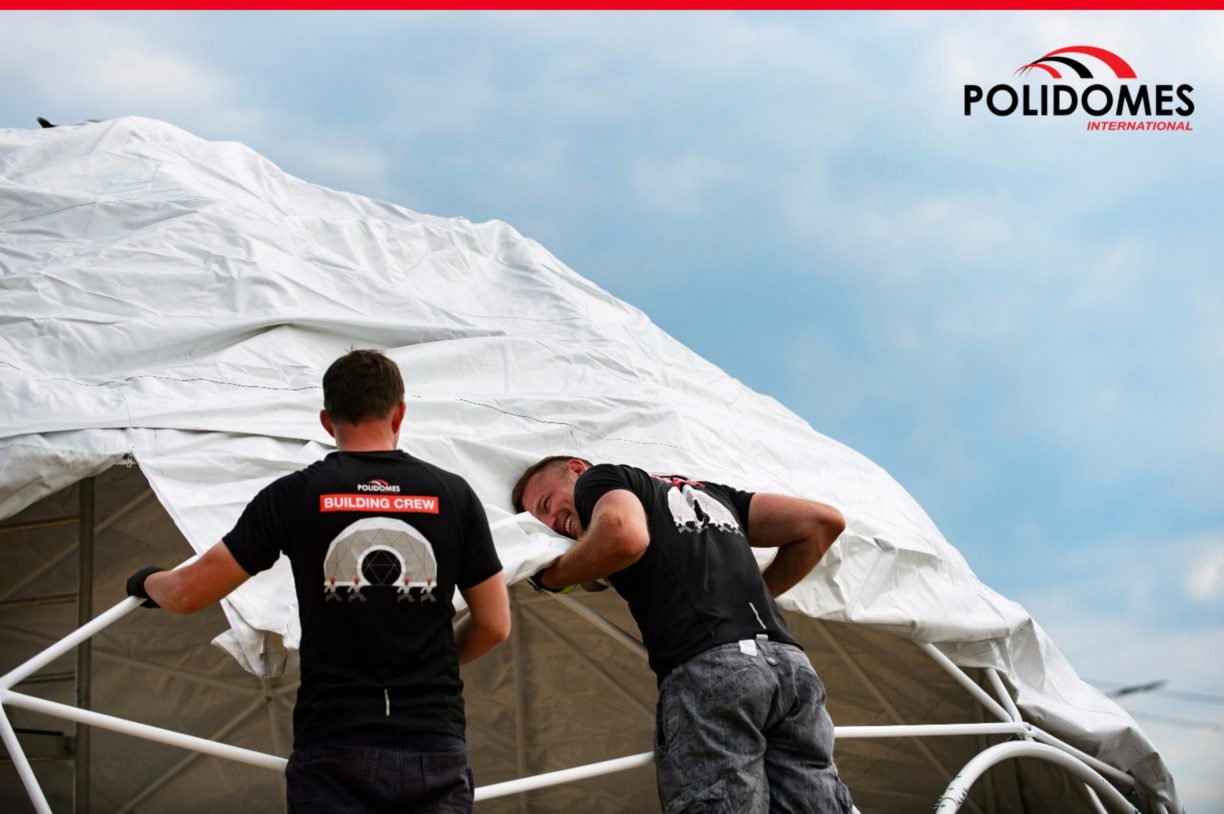 Service
Our production facilities are fully equipped to quickly repair damaged structures, covers and all other components. Professional repairs are made using the original materials and are often invisible. If your tent is damaged or discolored by adhesive tape residue, grease or grass, we can undertake a trial restoration.