Fulldome 360° Immersive Projection
High-quality immersive video projections which cover the entire inner membrane of the dome will instantly carry your guests to a different reality. By using special technology that combines the image from several HD projectors into one full seamless display, the viewers are enveloped in a virtual space surrounding them from all sides. With added multi-channel surround sound, the spherical projection becomes a totally immersive multimedia experience.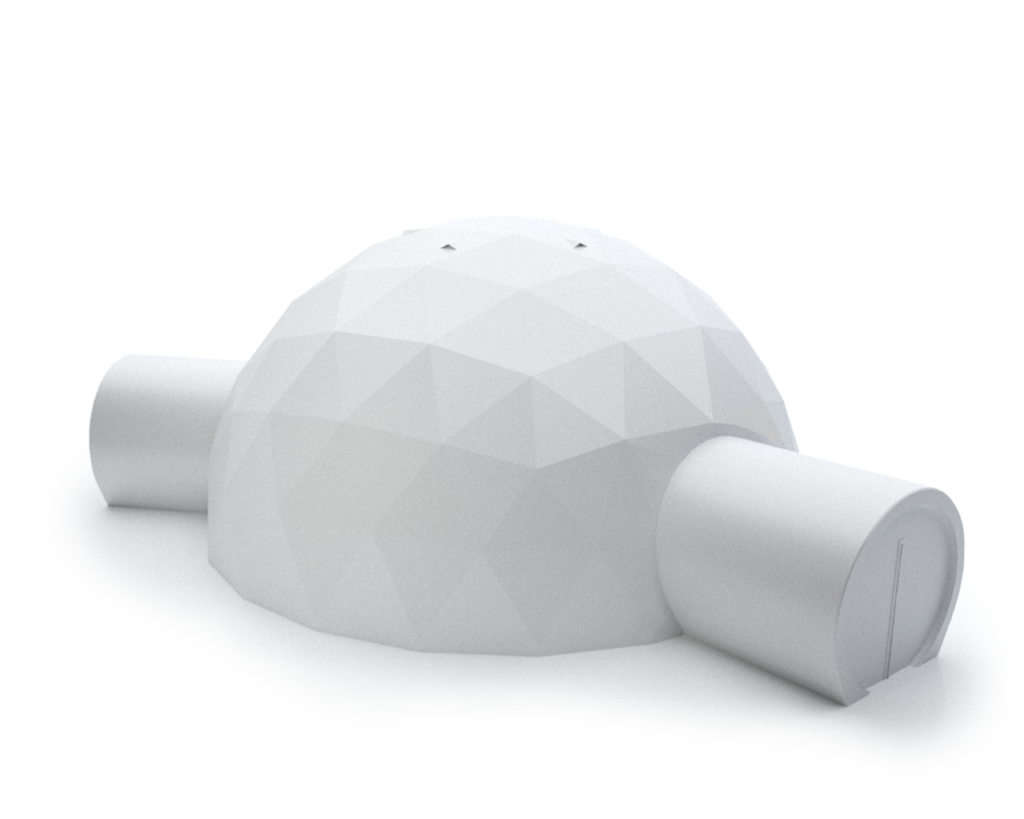 We have hosted 360° Projection events for Volvo, National Geographic, Volkswagen, Art Basel Festival and many others.
One of the focal points of the Art Basel 2016 party was a Polidomes Immersive Projection Dome.
The event was visited by popular celebrities and icons of contemporary culture, fashion and sports, including Vladimir Klitschko, Hayden Panettiere, Jeremy Scott, Madonna, Natasha Polly, Chris Rock, Courtney Love, Paris Hilton and many others.
Art Basel in Miami, USA. 2016
Party in Polidomes Immersive Projection Dome.
Take any event to an entirely new level
Spherical projections have a multitude of applications. They are used for concerts, theatrical performances, video game events, mobile planetariums and for other multimedia presentations for which audiovisual attractiveness is an important factor. During the last few years, this idea has caught the attention of marketing professionals who are discovering ever more bold uses for this ultramodern promotional tool. Projection domes are also often used to host exclusive dinners, corporate events, weddings, conferences and concerts among others.
Polidomes' Projection Domes create truly engaging spaces capable of reaching any audience. We combine technology, design and art to transform any event into an experience that guests will never forget. We develop and deliver immersive 360° Projection Domes for any scale events that fall into the following main categories:
Visitors that step inside a Polidomes Projection Dome will be awestruck by the quality of the experience
By combining the talents of our team of world-class experts from the US and Poland, we are the first company worldwide to offer such broad and comprehensive services for both sales and rental of projection domes fully equipped with the latest in specialized HD projectors and professional audio systems. We also specialize in creating powerful content specifically for your needs and desires. By stepping inside of one of Polidomes Projection Domes your attendees will be able to travel to places they have only dreamed of or seen in the movies.
We are experts at creating a 360° Immersive Projection experience
We use only the highest quality 4K projectors to create a 3D multimedia display on the entire inner surface of the dome. By using a special technology that seamlessly combines the images from several projectors into one full display, the viewer is surrounded from all sides. The added multi-channel surround sound system helps complete this unique multimedia sensory experience.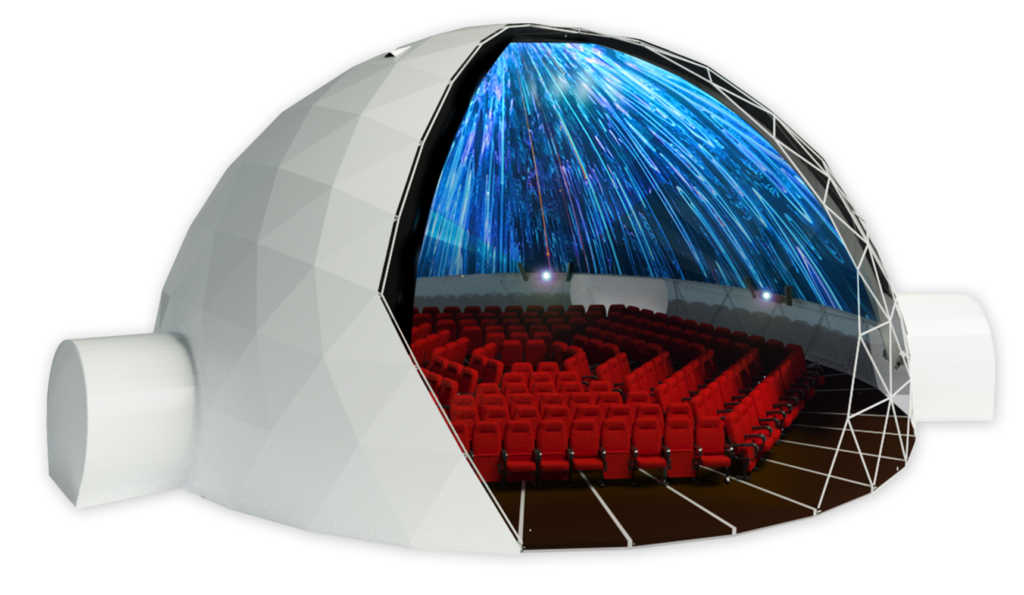 Learn about the advantages of spherical projections inside a geodesic dome.
360° Video Indoors or Outdoors
If space permits, the Projection Domes can easily be set up inside a building. As the Projection Domes are weather proof and the opaque outer cover and specially designed entrances block all sunlight, they work just as well when set up outdoors and therefore can be set up for use 24 hours a day, 365 days a year.
Brilliantly clear video projection
The specially designed inside projection screen liner is made of the same material used for movie theater screens. When combined with the high power 4K video projectors the audience is enveloped in a crystal clear 3D visual experience.
Great in any Weather
Like all of Polidomes' spherical tents, the Projection Domes provide full protection against adverse weather conditions and maintain a stable inside temperature by the use of a climate control system.
Custom video content creation
By working with our team of world-class experts from the US and Poland, we believe, we are the first company to offer such broad and comprehensive services for the production of the highest quality customized content.
Push the boundaries – create a spectacular event that will leave an unforgettable impression on exhibitors and attendees alike.
We offer a full range of sizes of Polidomes Projection Domes – from 6 to 50 meters in diameter, with the largest dome capable of accommodating as many as 2000 people!
The Projection Domes can be either rented or purchased directly either fully or partially equipped. Rentals are available with an expert staff to operate the equipment or if you purchase one directly, we offer full training of your own crew.
We can always adapt our standardized solutions to meet your specific needs or design something unique, especially for you.
Read more about our products or get in touch to find out how we can be of service to you.