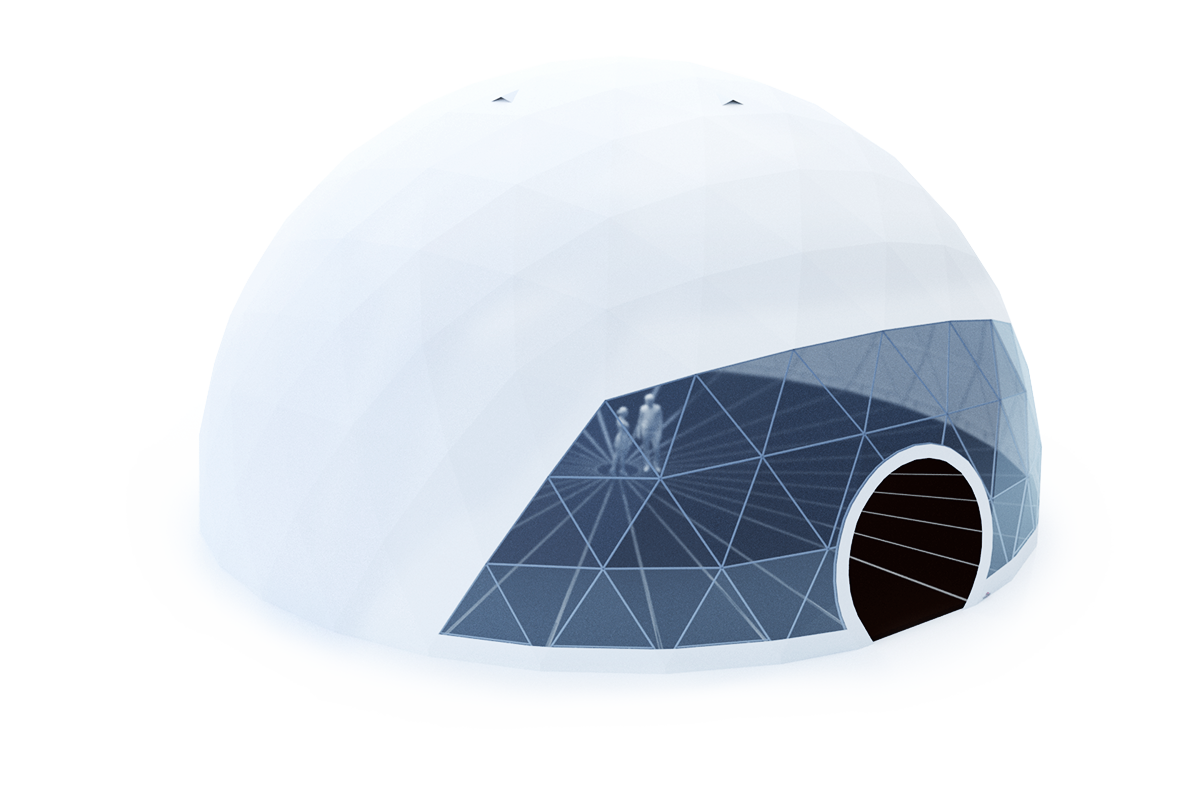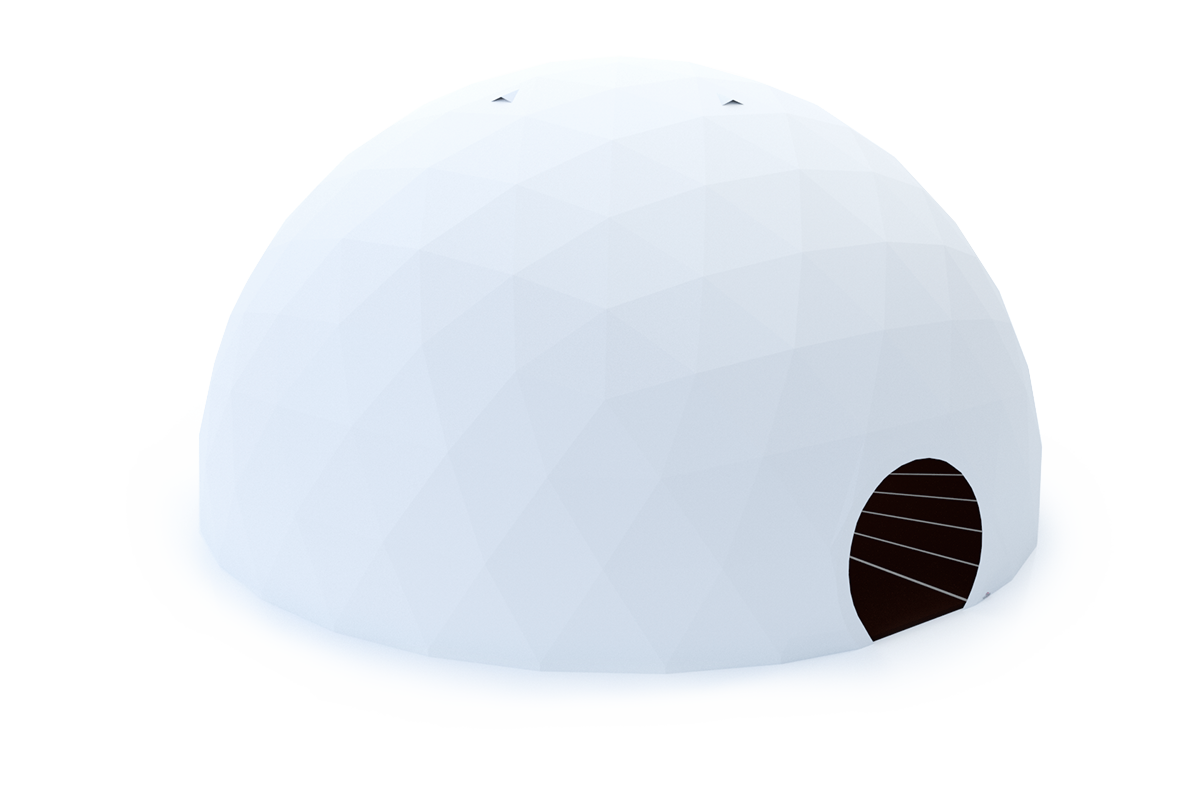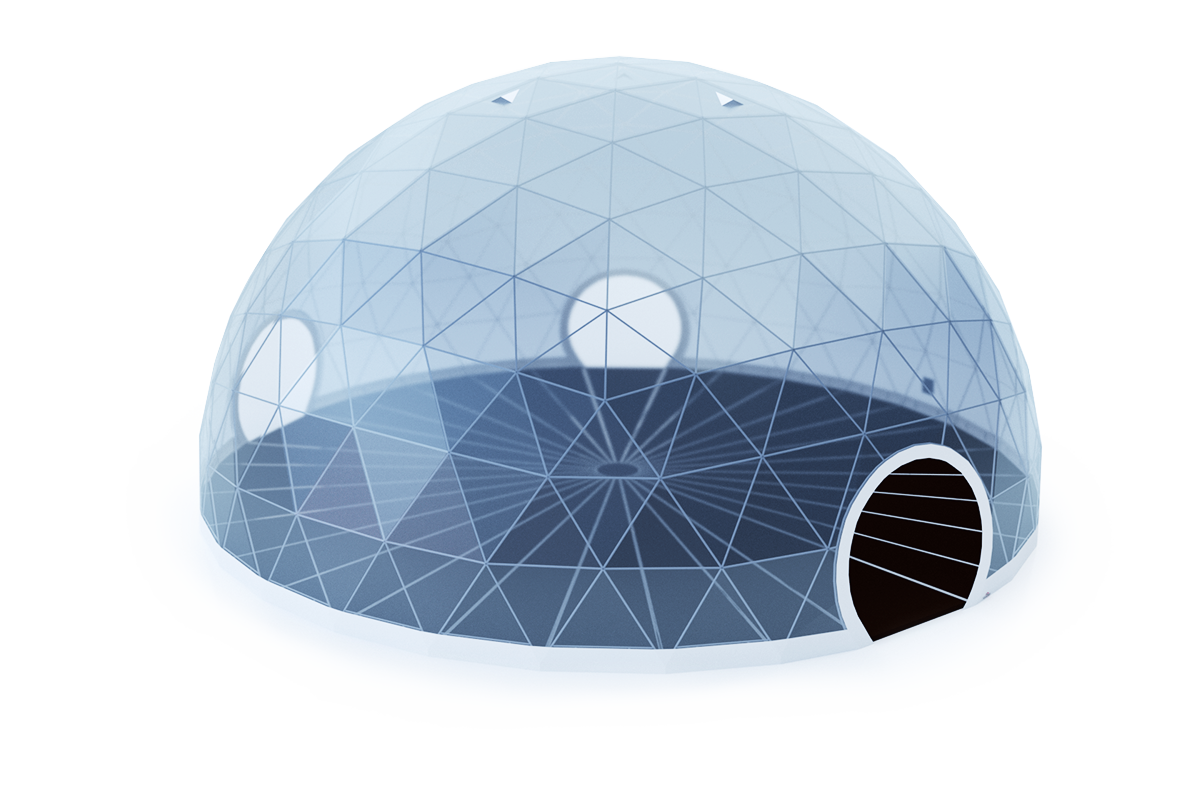 Multiple entrance options
Rental and purchase option
Suitable for temporary,
semi-permanent and
permanent use
The Polidome 300 event geodome is a magnificent geodesic dome structure for special occasions. At almost 10 meters in height, it gives an impressive sense of space…
This dome tent is the ideal solution for:
Domes of different types have been in use for thousands of years. Their ingenious spherical shape and lack of load bearing walls captures the mind and imagination and is why they have been used for many of the world's greatest and most well-known architectural structures. Stepping inside a large geodesic dome with its seemingly limitless use of space is absolutely awe inspiring.
The P300 is the most popular geodesic dome design among our customers. It is often accompanied by smaller domes, connected with tunnels. Thanks to its 300 square meters of floor space, the P300 is useful for much more than events and meetings – among other uses, thanks to its height, it can be used as a workshop or even an airplane hangar. It can host a wedding reception for 150 guests in a dream location – on the beach, at the lake, in the desert, or in your own backyard!
We know that you have only one opportunity to make a good impression. Give us the chance to be a part of your next special event and we can assure you that it will be a memorable occasion that your guests will remember for years to come.
If you have any questions about any of our structures, please do not hesitate to contact us.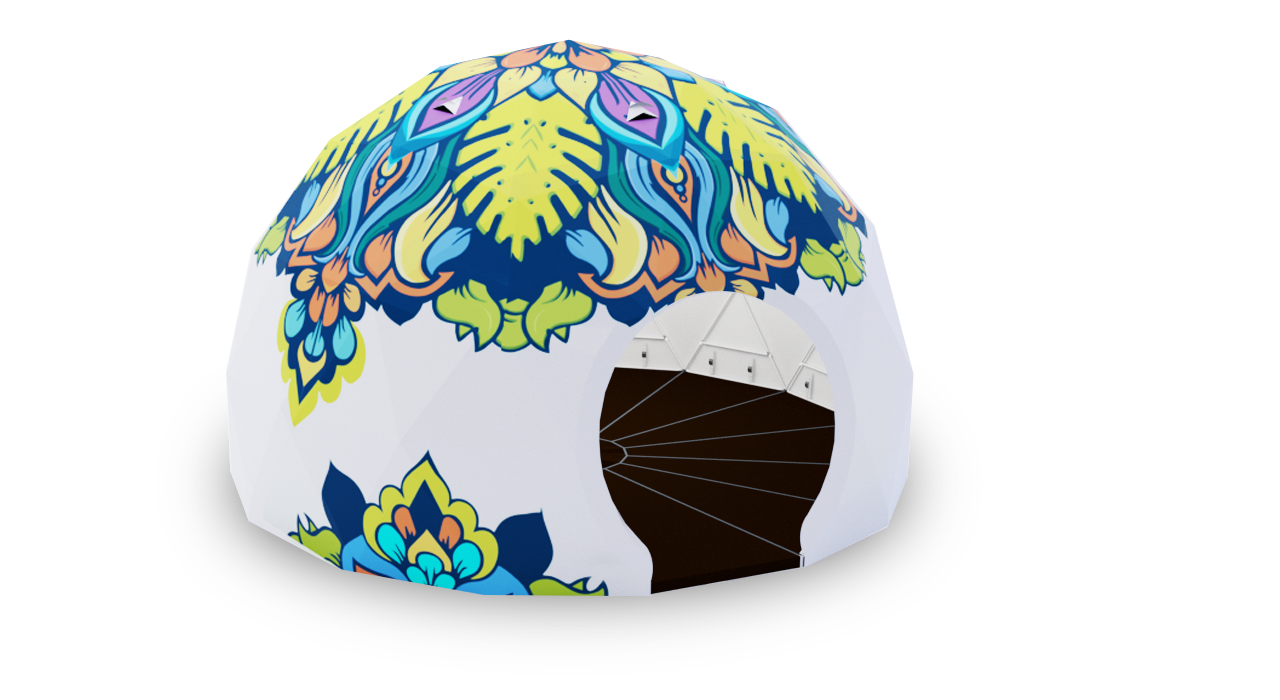 Eye-catching branding
We collaborate with the best branding artists.
Choose your option
We believe that every project is different. That's why we offer both purchase and rentals of our beautiful geodesic structures, to cover all your needs.
Sales
We will design your individual geodesic structure tailored to your needs or you can choose the one you need from the range of our verified basic models.
Basic model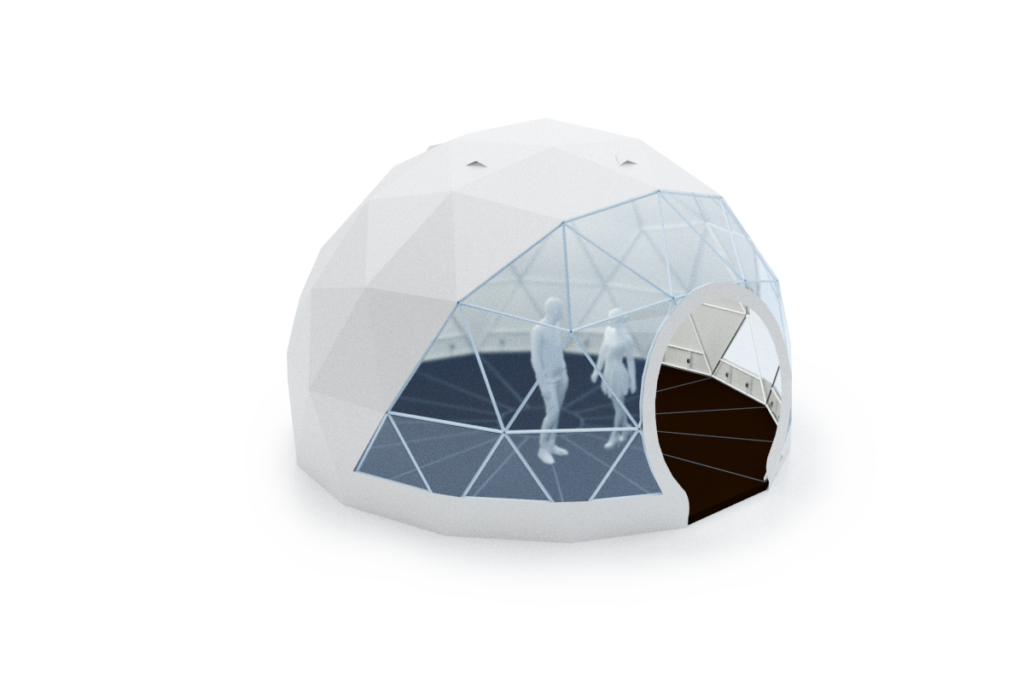 Additional equipment
These options can be added to your Geodome to increase visibility and comfort of the dome. Our experienced and professional team will be happy to advice you the right solution for your needs.
Rental
Renting a tent from Polidomes company is the best indoor-outdoor solutions for any occasion. Our professional team will take care of a perfect dome shelter, no matter where you need it, so you can focus on what matters most.
Basic option
Basic option includes the most important tent elements that provide you with the elegant geodesic dome shelter.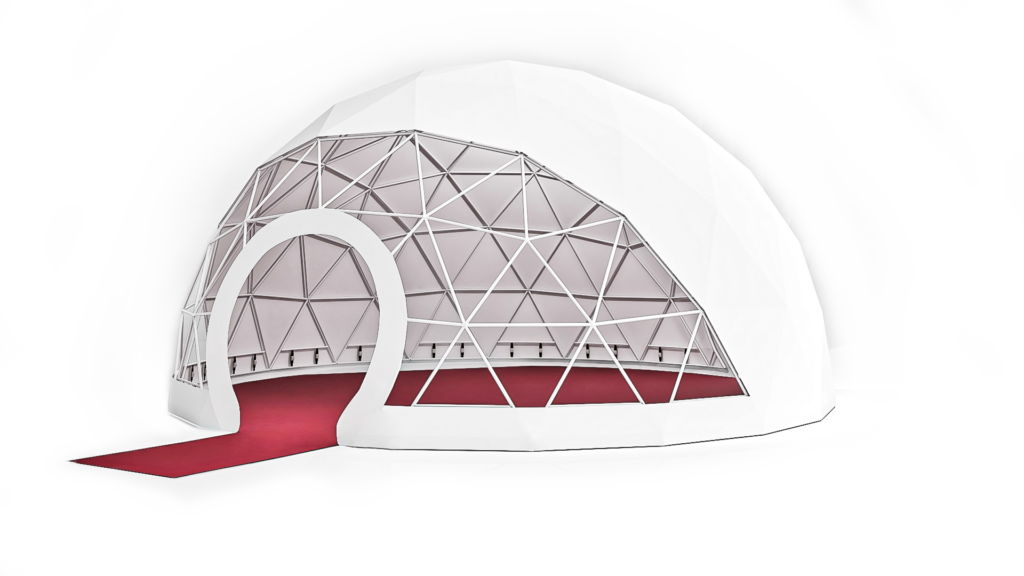 Premium option
Includes the basic option elements as well as all the following extra accessories available at no extra charge (if required):