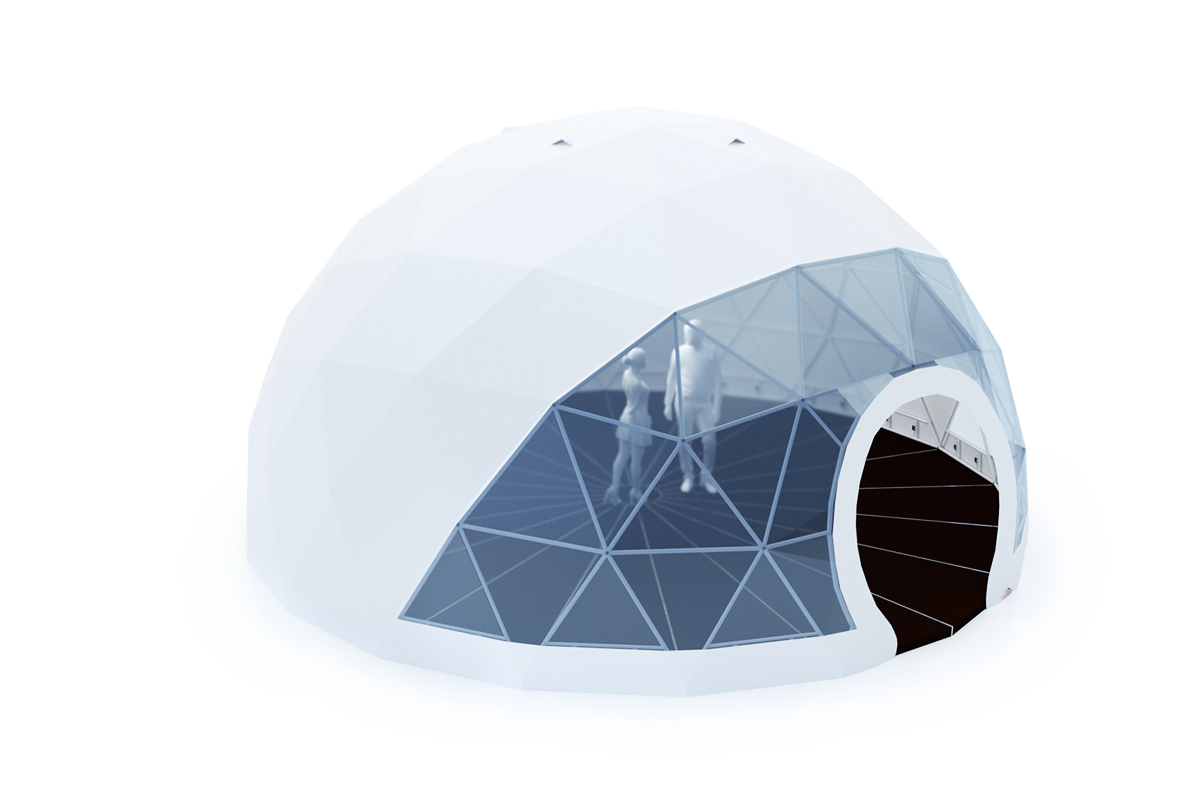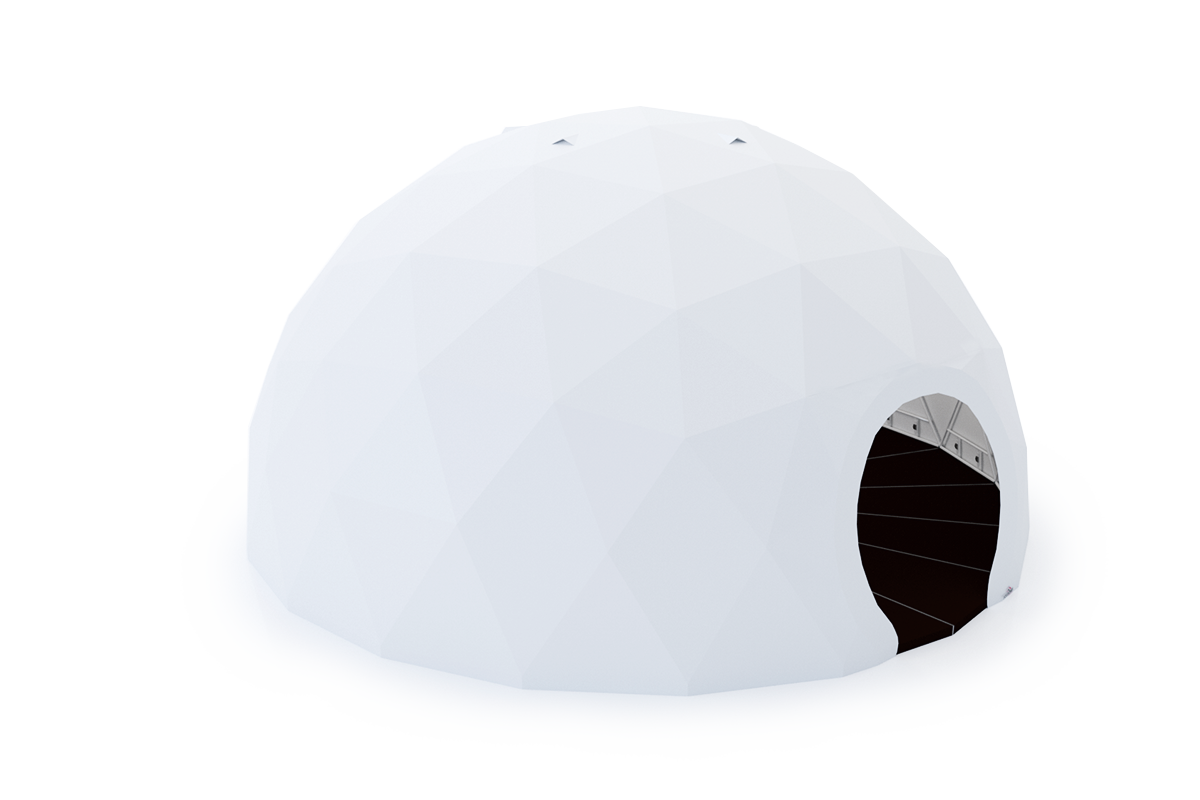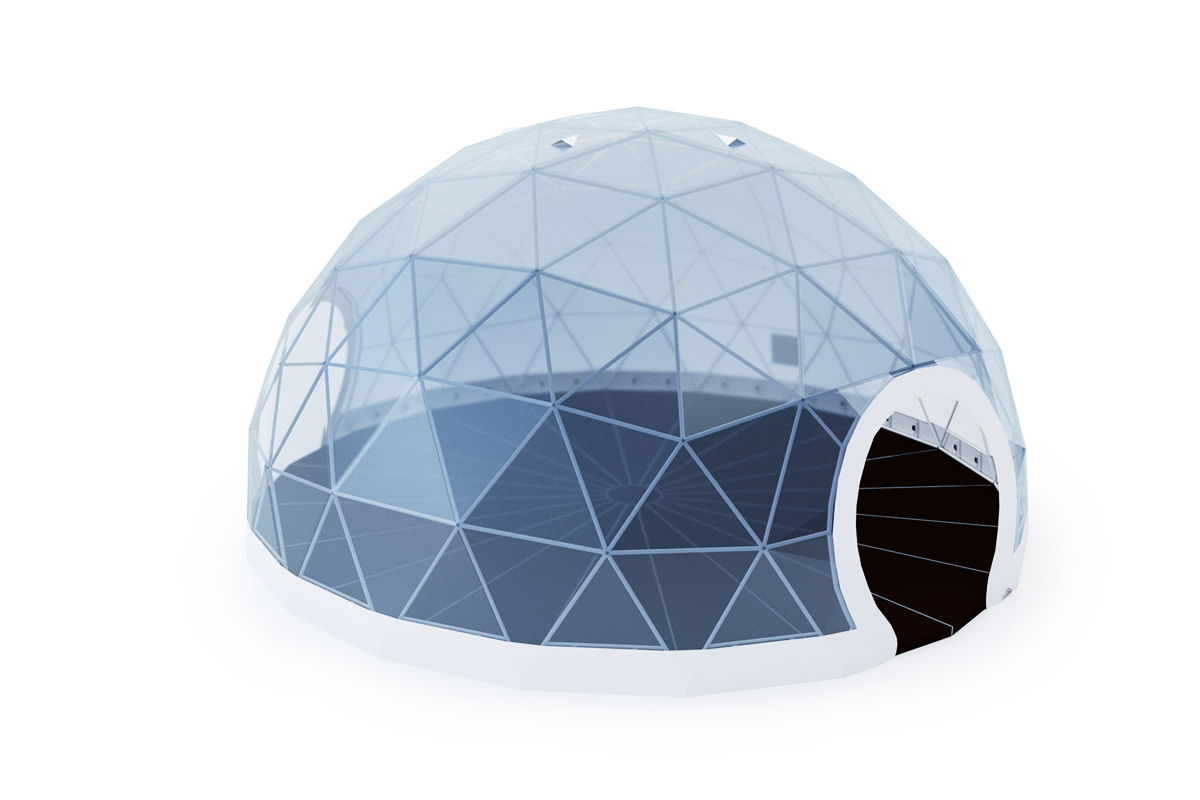 Multiple entrance options
Rental and purchase option
Suitable for temporary,
semi-permanent and
permanent use
Are you planning to organize a major event and need the perfect portable venue? Need a quick pop up booth that nobody will miss? You've found it!
The Polidome 50 promotional tent, with a diameter of 8m, is just what you're looking for. It can serve as an outstanding pop-up booth for either an indoor or outdoor trade show and help to promote your brand and get the ultimate results – sales. The P50 is the ideal spherical-shaped venue for all kinds of events, concerts and festivals. It can be used as a luxury VIP venue, anytime, anywhere.
The spherical structure is 8m in diameter and can be successfully used:
The P50 model with an open format is perfect as an attractive geodesic amphitheatre. Its spherical shape catches the eye of potential customers, who will be intrigued and encouraged to come and see what's inside.
For all sizes of dome tents, we offer models with: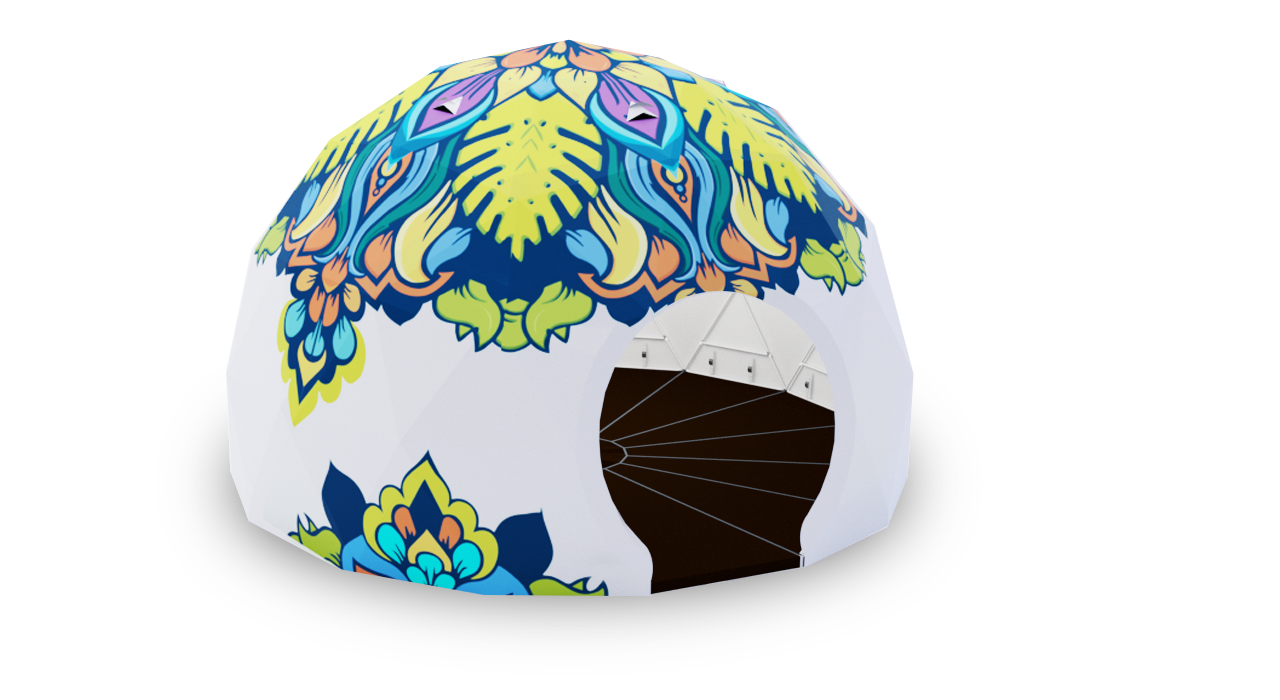 Eye-catching branding
We collaborate with the best branding artists.
Choose your option
We believe that every project is different. That's why we offer both purchase and rentals of our beautiful geodesic structures, to cover all your needs.
Sales
We will design your individual geodesic structure tailored to your needs or you can choose the one you need from the range of our verified basic models.
Basic model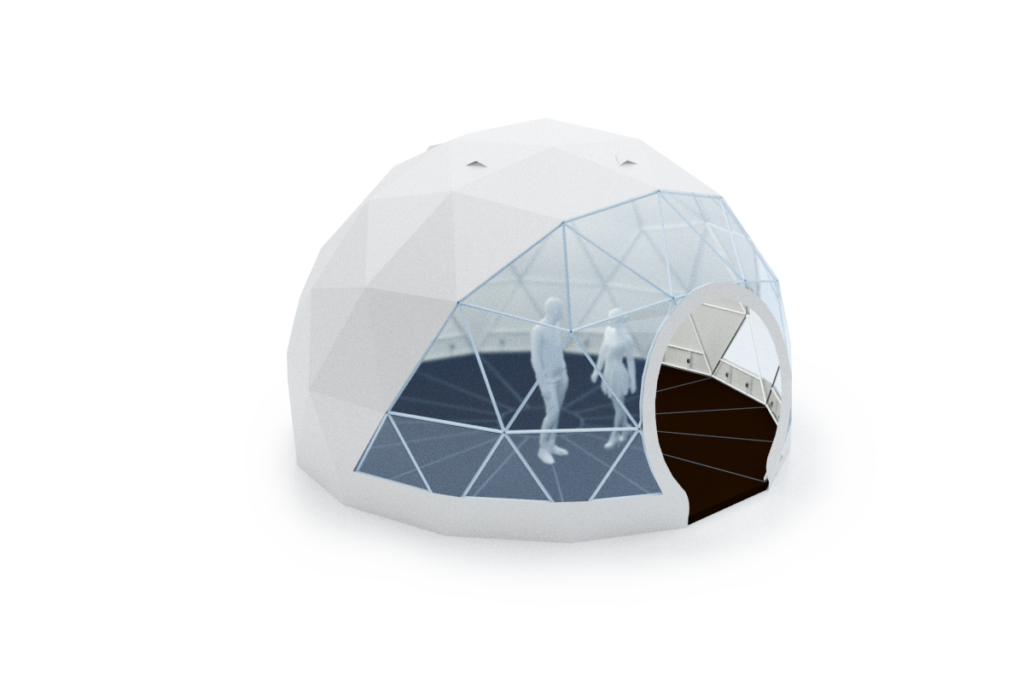 Additional equipment
These options can be added to your Geodome to increase visibility and comfort of the dome. Our experienced and professional team will be happy to advice you the right solution for your needs.
Rental
Renting a tent from Polidomes company is the best indoor-outdoor solutions for any occasion. Our professional team will take care of a perfect dome shelter, no matter where you need it, so you can focus on what matters most.
Basic option
Basic option includes the most important tent elements that provide you with the elegant geodesic dome shelter.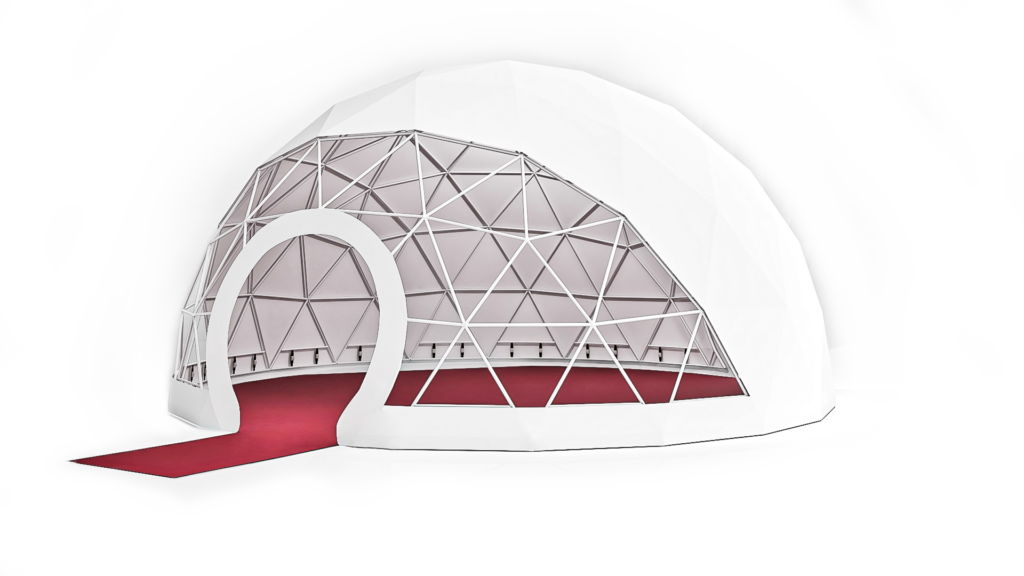 Premium option
Includes the basic option elements as well as all the following extra accessories available at no extra charge (if required):