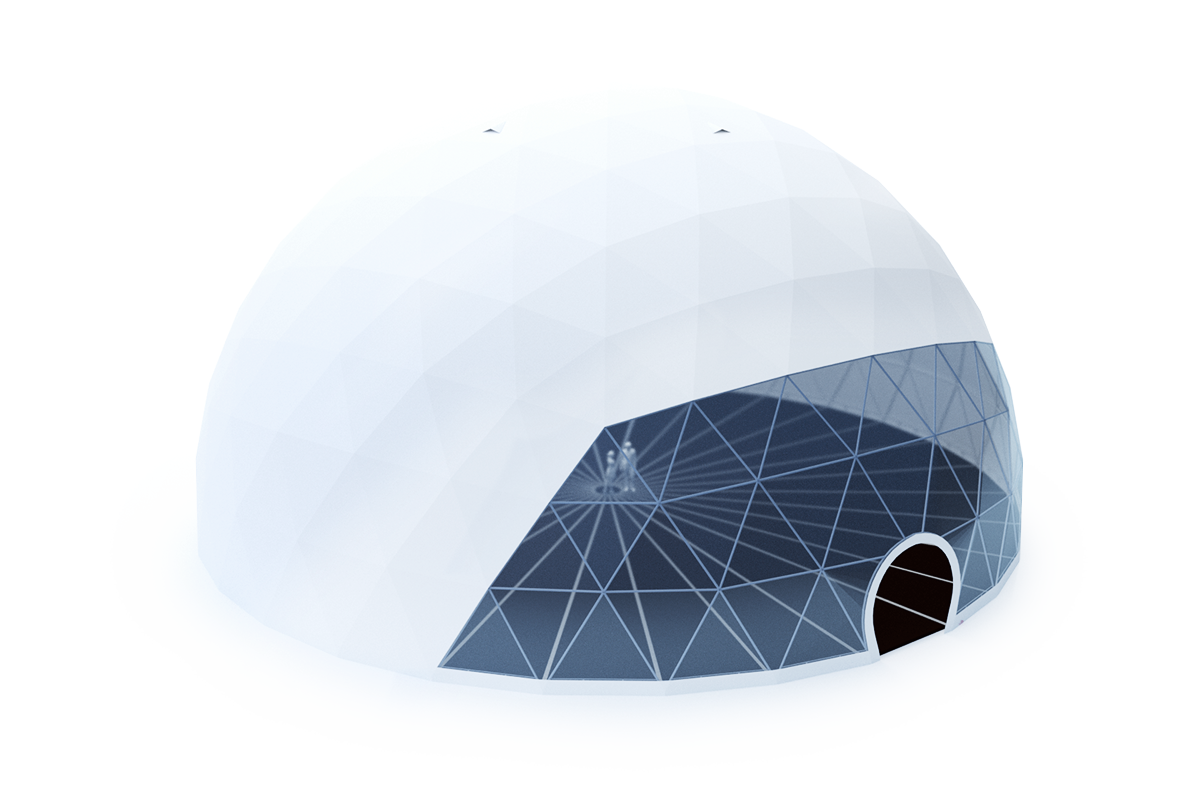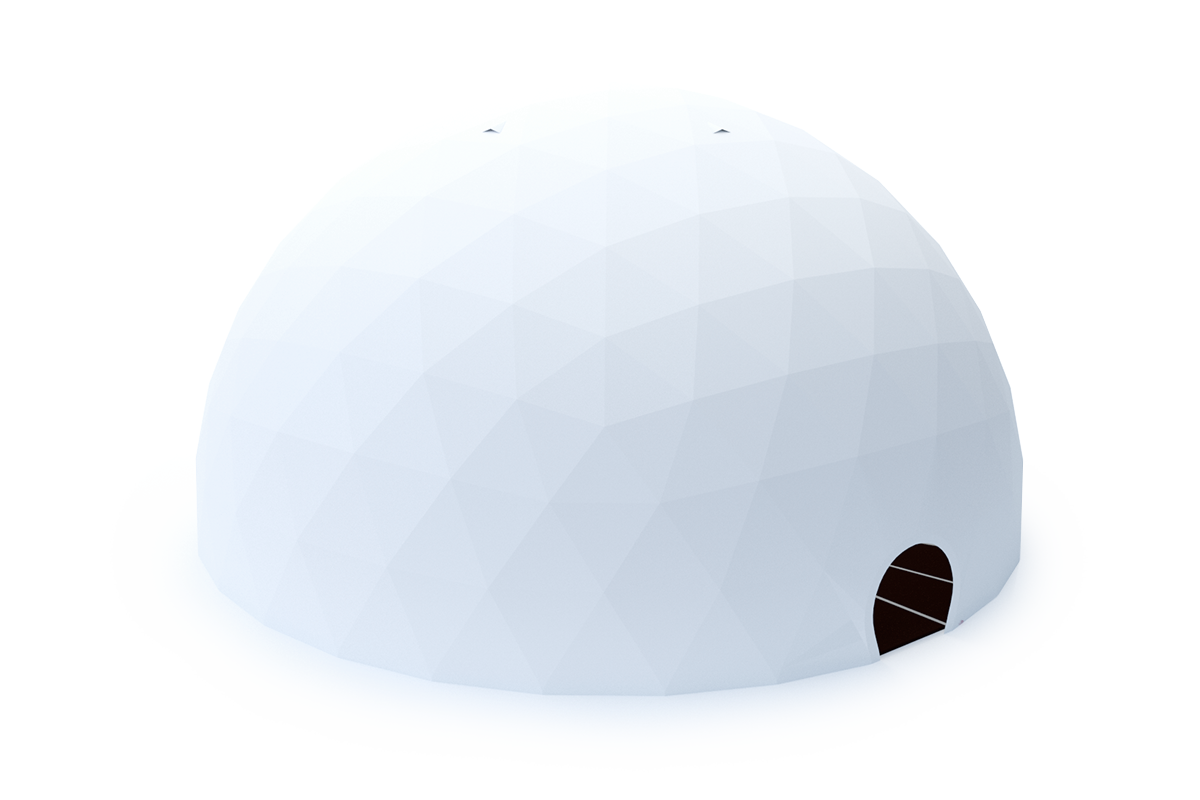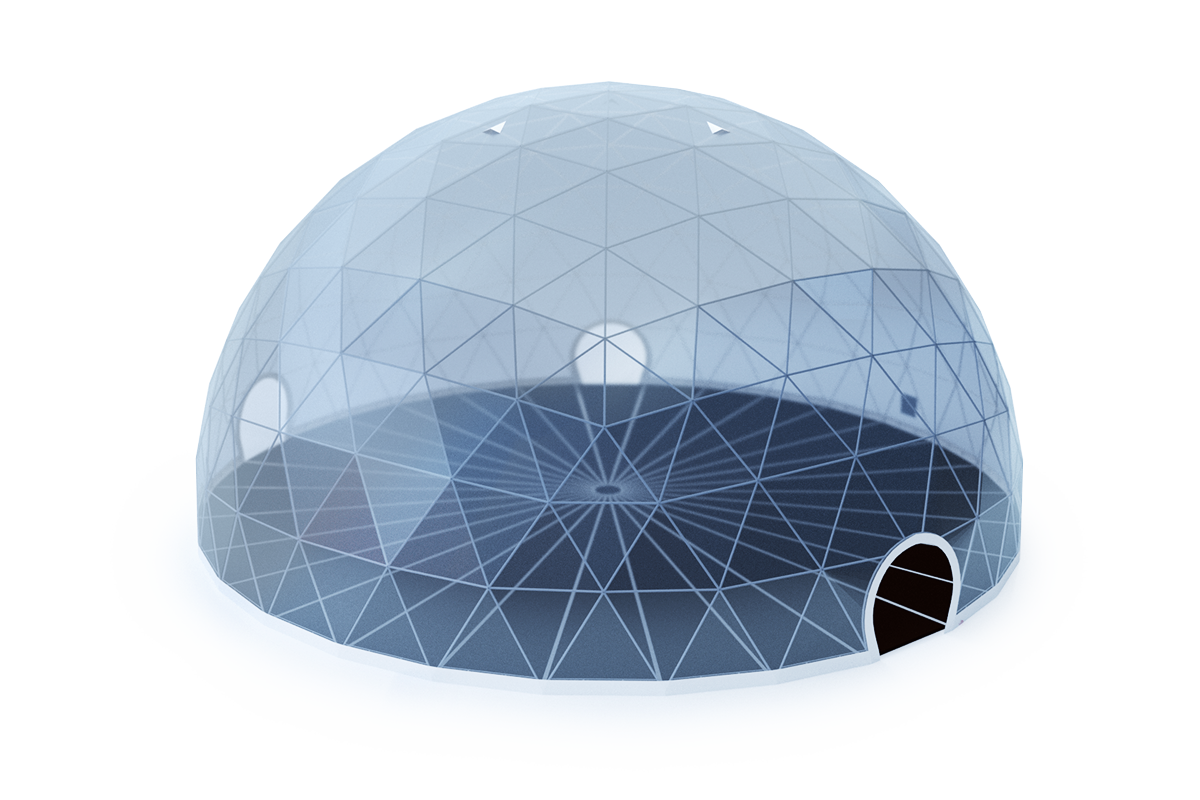 Multiple entrance options
Rental and purchase option
Suitable for temporary,
semi-permanent and
permanent use
The Polidome 700 mobile pavilion is a breath-taking spherical structure with over 700 square meters of interior floor space and is ideal for ambitious and exclusive projects.
The size of the P700 makes it ideal for:
With its 30 meter diameter, 15 m height and more than 700 m2 floor space your guests will be in awe at this enormous structure. With room for more than 1,000 visitors standing or 700 seated the P700 is the ultimate choice for a large event.
We understand that in the modern world of media presentation our clients require a creative approach to meet their needs. We provide the right solutions that stand out far above others. We believe in seamless communication with our clients. If your name and reputation is important to you, then it needs to be carefully protected and intelligently managed. With our large party tents, you have the ability and room to cater to thousands in any location. We also have all the equipment and infrastructure you need to complete your event requirements. We invite you to browse the pages of our website to get a better idea of the range of items we keep on hand and we encourage you to call or email us with any questions you may have. Our goal is to assist you in making your special event an occasion that will be remembered for a lifetime.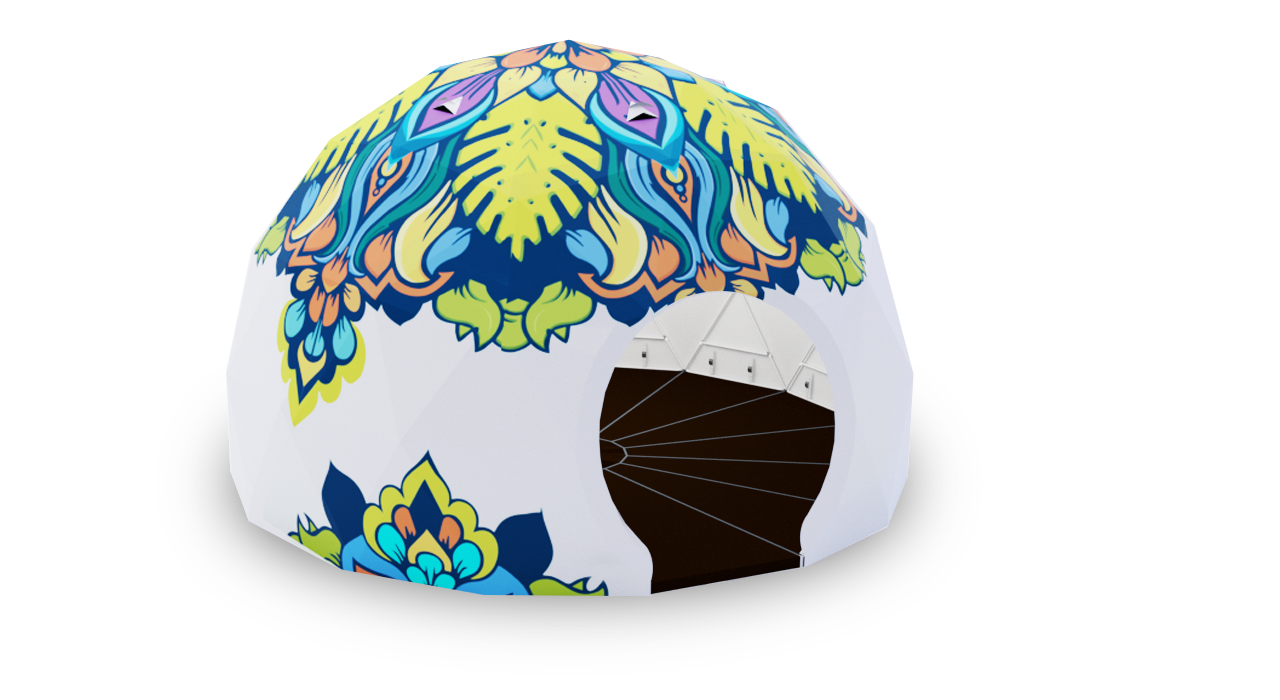 Eye-catching branding
We collaborate with the best branding artists.
Choose your option
We believe that every project is different. That's why we offer both purchase and rentals of our beautiful geodesic structures, to cover all your needs.
Sales
We will design your individual geodesic structure tailored to your needs or you can choose the one you need from the range of our verified basic models.
Basic model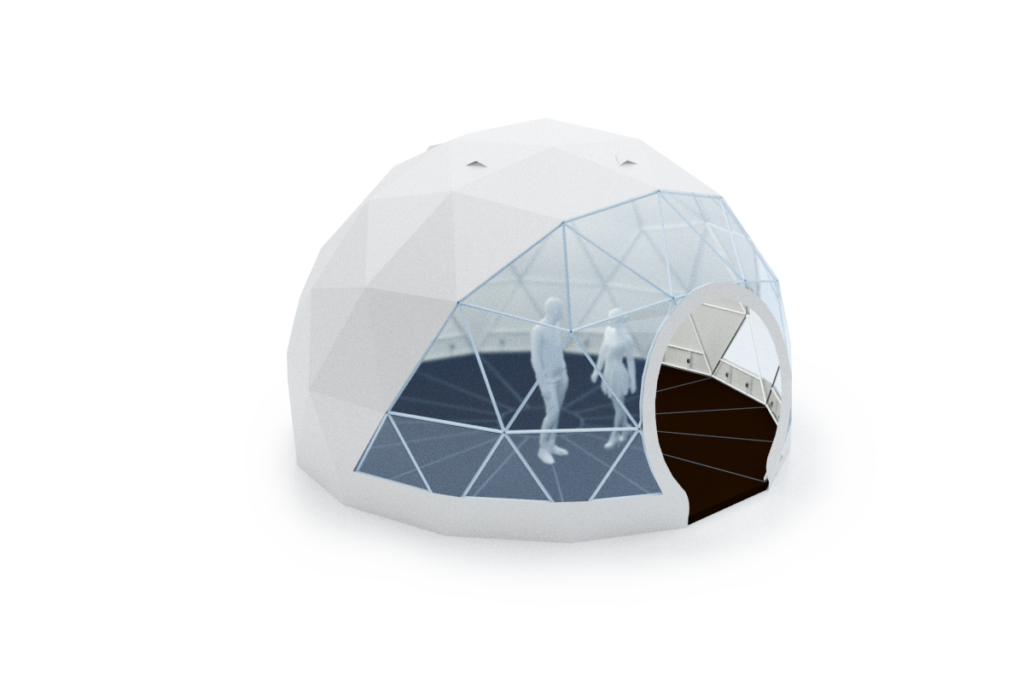 Additional equipment
These options can be added to your Geodome to increase visibility and comfort of the dome. Our experienced and professional team will be happy to advice you the right solution for your needs.
Rental
Renting a tent from Polidomes company is the best indoor-outdoor solutions for any occasion. Our professional team will take care of a perfect dome shelter, no matter where you need it, so you can focus on what matters most.
Basic option
Basic option includes the most important tent elements that provide you with the elegant geodesic dome shelter.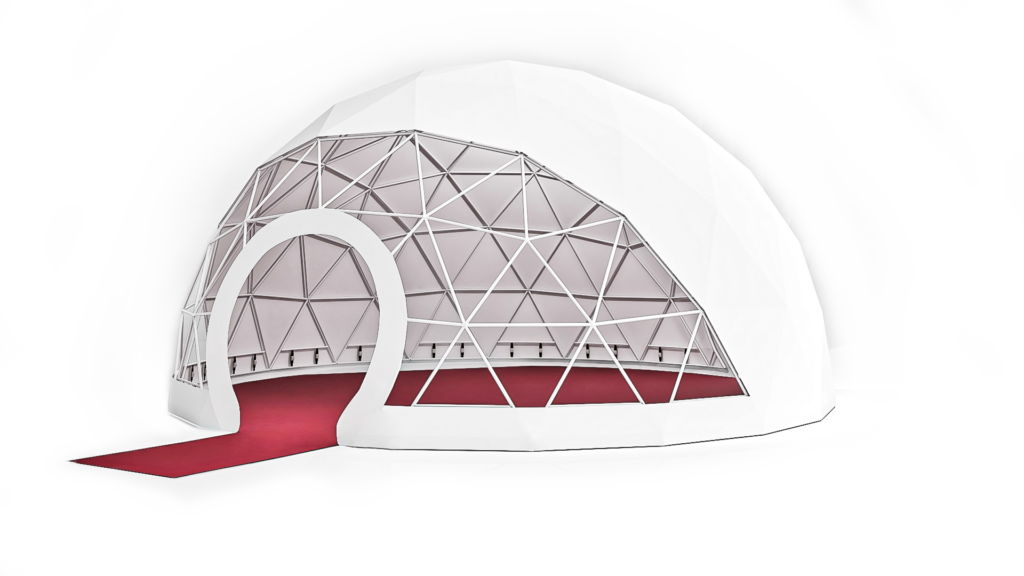 Premium option
Includes the basic option elements as well as all the following extra accessories available at no extra charge (if required):